Please do be a partner in this wonderful work and sponsor a dog of your choice for just Rs.12,000/- a year.
All these dogs you are about to meet, were helpless on the street before they came to IDA. They all are elderly, abandoned, blind, have health problems, and/or are with special needs.
We believe that like our human companions they too deserve and have the right to live in safety and comfort. Their needs are simple, and they appreciate everything we do for them and if they are content, well fed, healthy and happy, we know we have done our job well.
With your kindness and generosity, you can make every bit of a difference in helping us help them.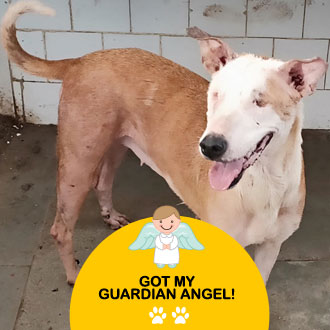 SILVI
My name is Silvi and I've come from here all the way from IDA Turbhe Centre. I used to live in the Koparkhairne location, near the Ward Office and l had a few friends there. One of them noticed that I was losing my sight, and called IDA Turbhe. I was taken in and lived there for 3 years which were quite pleasant as I was surrounded by people taking good care of me. Dr Parab, the Incharge, decided I would do great in Deonar which has comfortable arrangements for very old and blind dogs. So here I am. I must say, I like it here - lots of company, comfy places to relax, our own garden and two good meals a day. Most of my new doggy friends tell me they have Guardian Angels. I'd really like to have one too. This is Silvi, signing off, and waiting for my own Guardian Angel.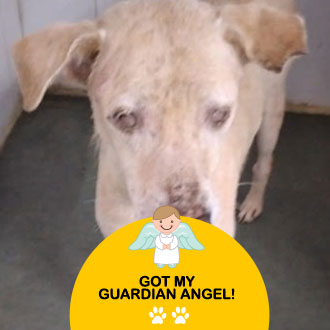 PARI
My name is Pari and I have come to stay at this very pleasant Centre just a few months ago. I'm from very close by - Lallubhai Compound, Govandi. I used to live in this location, but slowly I noticed that I couldn't see things very clearly, and in quite a short while, I discovered that I couldn't see anything at all. This was quite a problem as now I could only use my nose to locate food or water when I felt thirsty. The road I stayed on was also quite dangerous due to the traffic. Luckily, I had a good friend who arranged for me to come to the IDA India Deonar Centre. where I am now living a very good life, I must say. All comforts are provided and I really like the good food we get every day. I have made good friends in our special blind ward, and now I just need someone to make my life complete. That's you my dear future Guardian Angel!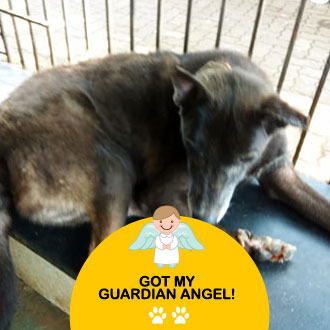 RAJA
Hi, my name is Raja and I am talking to you from the very pleasant Ward in the IDA Deonar Centre. I was found at the beginning of the famous lockdown by a couple of kind people. My location was at the Parel ST Bus Depot. Because everything was so nice and quiet, I started roaming about a bit. As I am blind, this was dangerous, so my friends managed to send me to safety in this Centre. I just love it here. I can sit in the Sun, tasty meals are served. I have a health check now and then and to wander, I have an attached garden!! Now I'm waiting for my very own Guardian Angel.